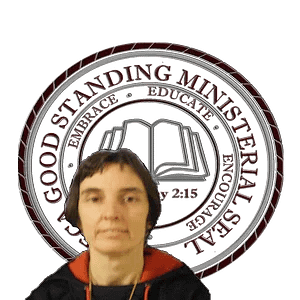 "When we pray, we are speaking to the One Whose eternal purpose and designs are unfolding as our present realities. In order to find hope in them, we must seek HIM and HIS perspective. This requires a keen understanding of the redemptive nature of our existence, which points to the glorious gospel of Christ."
The anointing that has been placed upon the heart of our beloved sister Evangelist Ms. Labrecque is truly a divine calling so she may move forward in developing a platform that will help   those who are dealing with some form of mental illness. She has been working closely with her husband and friend to ensure that each individual who attend the program will begin to see not only the importance of understanding mental illness, but will have the very heart and soul to help those who are dealing with depression, anger, addiction, confusion, and how the illness not only effect the individual but also their family.
Since March of 2014 her and her husband Rev. Labrecque has strive to  ensure that church, ministries, and organization will remove the false statement and outlook in working with those who has some type of mental illness. By focusing on the process to train ministers, pastors, Christian leadership, and elders, it has come to a fact that mental illness does not mean you are forgotten or unstable to work with.
I know so many people who are really trying gain some type help,  either for themselves or for a family member that is having some type of mental illness. We have forgotten how Christ healed a young man who was locked down with demons, fighting his way to receive help, and yet each person who proclaim to anointed by the hands of God, didn't have the wisdom to help him. But our Savior came forth, with a powerful voice, unweaves faith, and the impact to change the young man life, was given a door way to show others what it really means to have faith in the Father. This is the type  of faith we need in this world o f today. 
Evangelist Ms. Labrecque continues to strive to understand the next level of what is needed to help those within the community, subsance  abuse programs, mental illness counseling, and independent outreach foundation. In turn she was able to obtain her certification in Christian Counseling as well as her license of ministerial leadership.