NEW LIFE IN CHRIST  is a spiritual program that truly is excellent as a first step platform for those who are seeking the love of Christ, faith of God, and a spiritual connection to the Holy Spirit.  The program is not based on what you know, or how much you know, but the actual process to accepting the very nature of knowing that God loves you, as well as the true knowledge and works of the Bible.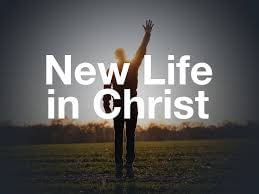 This platform has become a strong and productive tool for evangelism, and a step in  within a spiritual concept. first course for older teens and adults. It does not assume prior Bible knowledge and works well for new believers. It is a step up in spiritual concepts, difficulty, feeling depressed and the degree of feeling lost without a purpose. Each course is build around the stages of lessons, discussions, and spiritual support teams.
NEW LIFE IN CHRIST is for a new outcome and purpose that will grant each individual a new understanding about their life, their goal, and purpose in life itself. Each lesson is exciting and is filled with vitals truth all those who has a desire to believe and grow in faith.
Each new stages begins with a opening of discussions to know where you stand and what you may believe, followed up with new lessons, one on one discussion with your spiritual counselor, and working with a team within a support sitting. Each lesson will cover a wide range of subjects not only relating to Christ, but also your growth in faith, your vision, your purpose, and development that will enhance your relationship with the Father, the Son and the Holy Ghost.
You don't have to be afraid or feel left out, for each individual who are now a Christian  once start where you are now. Come join us.
The program is a 8 week process, with the important movement to go further if you decide too. To know more about N.I.C. program you can reach out to: Life-Center Director (Make sure you add your subject line information) at: Life-center@ueca.org
Please donate toward the outreach study program: NIC Bible Study, for you donation allows us to continue to strive, teach, educate and grant spiritual direction for anyone and everyone who desire to know the Lord on a more deeper level. Your donation would surely help in so many ways.  God Bless